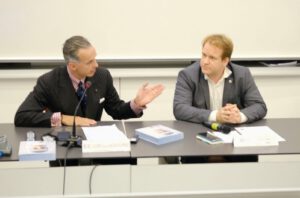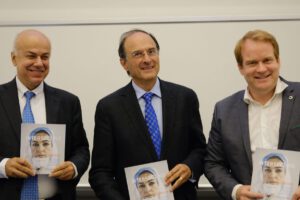 Milano – T20 Summit Italy 2021
A special workshop at the occasion of the launch of INTERSECTING, on Sustainable Responses to the COVID-19 crisis hosted by Bocconi University GREEN Center, in partnership with RIS and the Grand Paris Alliance at the occasion of the T20 Summit.
INTERSECTING is edited in anticipation of the G20 Troika of Indonesia, India and Brazil in 2022-2024. It combines original contributions by 96 co-authors proposing sustainable responses to the COVID-19 pandemic.
INTERSECTING is available as hardcopy. It has been edited and illustrated by Nicolas J.A. Buchoud, fellow of the Global Solutions Initiative, Holger Kuhle, policy advisor for strategic knowledge partnerships at GIZ, and Gunnar Hartmann, co-found of New Dialogues and publisher of INTERSECTING.
Edoardo Croci (Coordinator of GEO – Green Economy Observatory Bocconi University, Milano)
Dennis J. Snower (President, Global Solutions Initiative, Berlin)
Nicolas J.A. Buchoud (President, the Grand Paris Alliance, Paris)
Henri de Grossouvre (Director, Think-tanks, SUEZ, Paris)